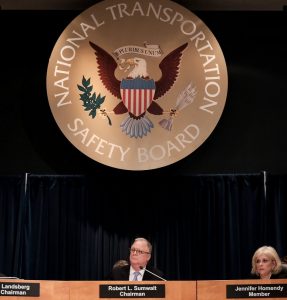 "It's time to stop enabling drivers of partially automated vehicles to pretend they have driverless cars." The conclusions this week of a US safety agency following an investigation into a fatal 2018 Tesla crash, which investigators say was probably the result of the driver's over-reliance on the car's 'Autopilot' system. While tragic on a human level, we couldn't agree more.
Responding to the report, our research director, Matthew Avery, said: "The National Transportation Safety Board's ruling mirrors our view, and that of Euro NCAP, in terms of keeping the driver in the loop as we forge ahead with the introduction of Assisted technology.
"'Automated Driving' technology has great potential, but we have to remember it's not here yet – despite what some carmaker marketing and media hype would have you believe.
"Today's systems should only be referred to as 'Assisted', otherwise known as 'Level 2'. These still require drivers to remain vigilant and engaged.
"Drivers still need to drive, in other words.
"The best safety tech should support the driver in terms of steering and speed control, without giving the impression that the system can take over while you have a snooze. It's a tricky balancing act and one that not all carmakers get right.
"This May, Euro NCAP and Thatcham Research will launch the first Assisted Driving ratings to help consumers understand what makes a good assisted system – and educate motorists on how to use them safely.  Perhaps US authorities might consider adopting our test and rating procedures to help standardise these systems, and the language we all use to describe them.
"In Europe, we mandate a hands-on-the-wheel approach so that regardless of the technology installed, drivers remain ready to take back control of the wheel when they need to. We believe Driver Monitoring Systems are key in this respect.
"Ultimately, it's in the automotive sector's best interest to address this issue. In the nascent phase of rollout, it's imperative that we don't mis-sell assisted systems – or overstate their capabilities – if we want to encourage adoption and avoid unnecessary fatalities. As we begin to push the boundaries of driving technology, let's make sure we keep everyone safe at the same time."
Read Thatcham Research and the ABI's 'Defining Safe Automated Driving' report here.
---