The Relay Attack
Resourceful criminal gangs are using digital kit to exploit a vulnerability in keyless systems.
Using two devices they extend the signal from the car to the fob stored in the owner's house. Known as the Relay Attack, this technique allows a criminal to gain access to a car and drive it off.
This is a huge concern for car owners. And it's the reason why Thatcham Research has launched a Security Rating for new cars.
It means you can be informed before buying a new car and understand if it is vulnerable to the Relay Attack and what you might be able to do to make your car more secure.
We've rated 11 cars which have been launched so far in 2019, and will continue to assess cars for security and make the results public.
The New Categories
SUPERIOR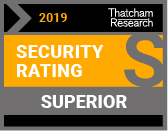 GOOD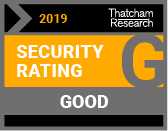 BASIC
Poor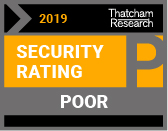 Unacceptable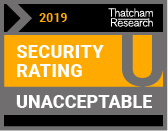 The Ratings
Thatcham Research has been conducting security assessments for insurers on all new and facelifted models launched into the UK since the early 1990s.
This is the first time that it has released the outcomes of its assessments publicly and created a rating system for consumers.
Thatcham Research technicians conduct a series of tests, ranging from timed 'brute-force' attacks on locks and access points, to tests that identify digital vulnerabilities, namely whether the keyless system is susceptible to the Relay Attack or the On-Board Diagnostic (OBD) Port allows blank keys to be coded.
Shifting Theft Techniques
Physical attack tools have given way to digital, as criminals exploit vulnerabilities in modern cars.
Watch to learn more about how today's criminals are using the Relay Attack to steal cars and what's being done to close down the security loophole it exploits.