Methods Direct takes escribe subscribers from Vehicle Registration Mark (VRM) to repair method in just two simple steps.
We know that sometimes you just want to find the correct repair method and quickly.
Methods Direct has been designed to allow for near instant search and retrieval – and with the vehicle search being driven by VRM look up, users can match the vehicle they are repairing.
Two steps to method. 1. Enter Reg Plate 2. Choose Damaged Area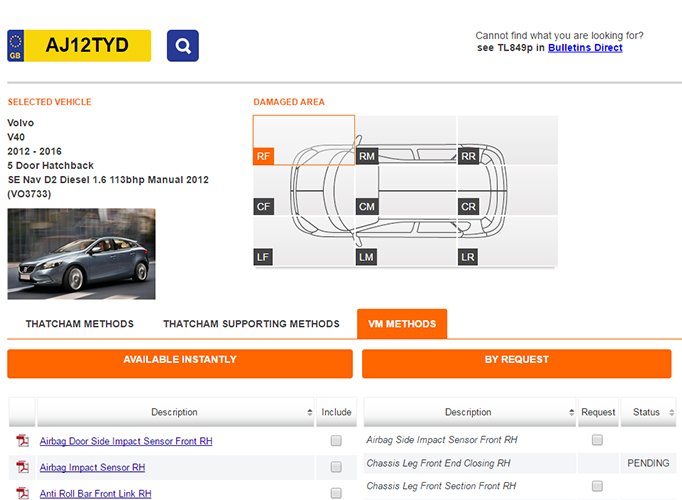 For more information on escribe and Methods Direct packages and pricing, please contact our Customer Services team on 01635 293174 or email sales@thatcham.org.