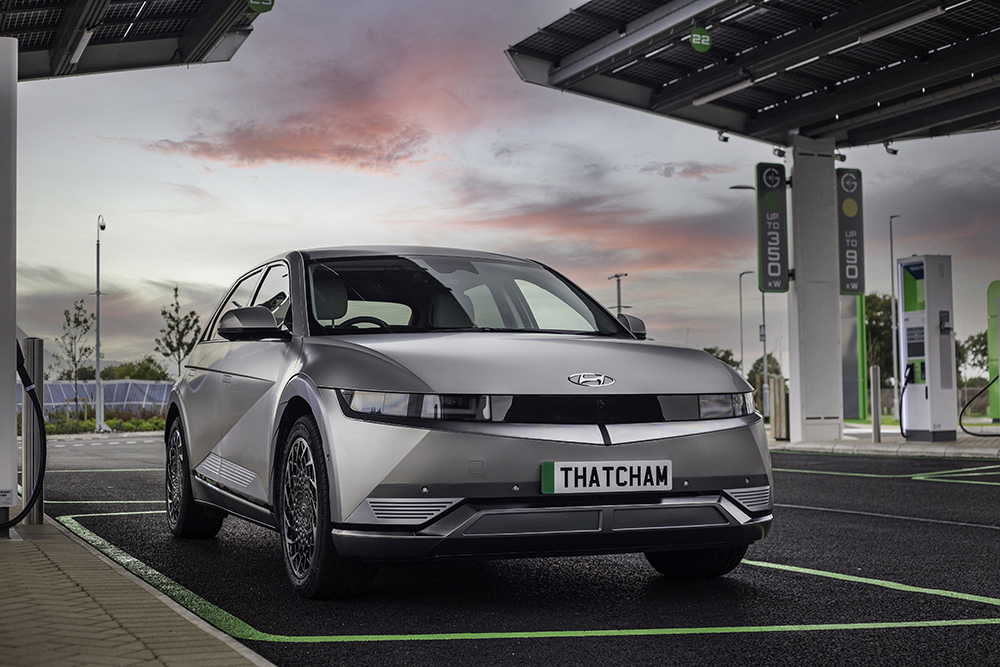 This blog has been written by Thatcham Research's chief engineer, Ben Townsend, who leads the team currently working on the IONIQ 5, an ongoing research project in Thatcham's Repair Technology Centre (RTC). 
Any blog posts on the IONIQ 5 document first impressions of the team who are working on the vehicle. The details below are not final research findings or repair recommendations.
The first car to be built on the new Hyundai Electric Global Modular Platform, the IONIQ 5 is designed from the ground up to take an electric powertrain and showcases a new generation of vehicle from the Korean manufacturer.
The Project 45 specification is our current research project and comes with a 73 kWh battery pack. Weighing in at 450kgs, with 30 modules made from 360 cells, the battery pack accounts for some 40% of the retail price of the IONIQ 5.
Able to manage both 400v and 800v charging at rates up to 232 kW DC, Hyundai claim a 10-80% charge time of just 18 minutes on a capable DC charger. This capability confirms the IONIQ 5 as one of the fastest charging EVs available on the market today. An 11kW AC charger is also fitted, enabling a full charge via a 7kW AC home charger in about 10 hours.
The WLTP test shows a 267 mile range; our on-road testing suggests 230 miles should be achievable on UK roads.
Repair
As with all EVs, the battery takes up a significant proportion of the underside of the body. Any significant chassis repairs will likely require the removal of the battery, which will need a coolant drain (and subsequent refill), something that can only be completed with VM diagnostic equipment. The coolant cost should be considered during repair, as a refill will cost around £700. As our research progresses, we will look to see what type of repairs are possible without battery removal.
On initial inspection, all high-voltage (HV) components appear to be well located in the vehicle, and away from obvious damage paths. The charger port is on the rear nearside quarter panel, with HV cabling running into the onboard charger within the rear subframe assembly, before heading into the rear of the battery assembly.
The HV cables run very close to the rear crash structure and subframe which is a potential vulnerability and as such should be assessed carefully following any rear impact.
In the event of airbag deployment, there is no requirement to replace the battery (some manufacturers require battery replacement), but care should be taken in the vehicle assessment.
A unique (and impressive) feature of the IONIQ 5 is the 'Vehicle to Load' capability. To put it simply, the driver and passengers can easily charge their devices from the vehicle's 13A 3-pin plug sockets. This is a first for a UK vehicle and I think it's a brilliant comfort feature, one that would make family camping trips a little easier!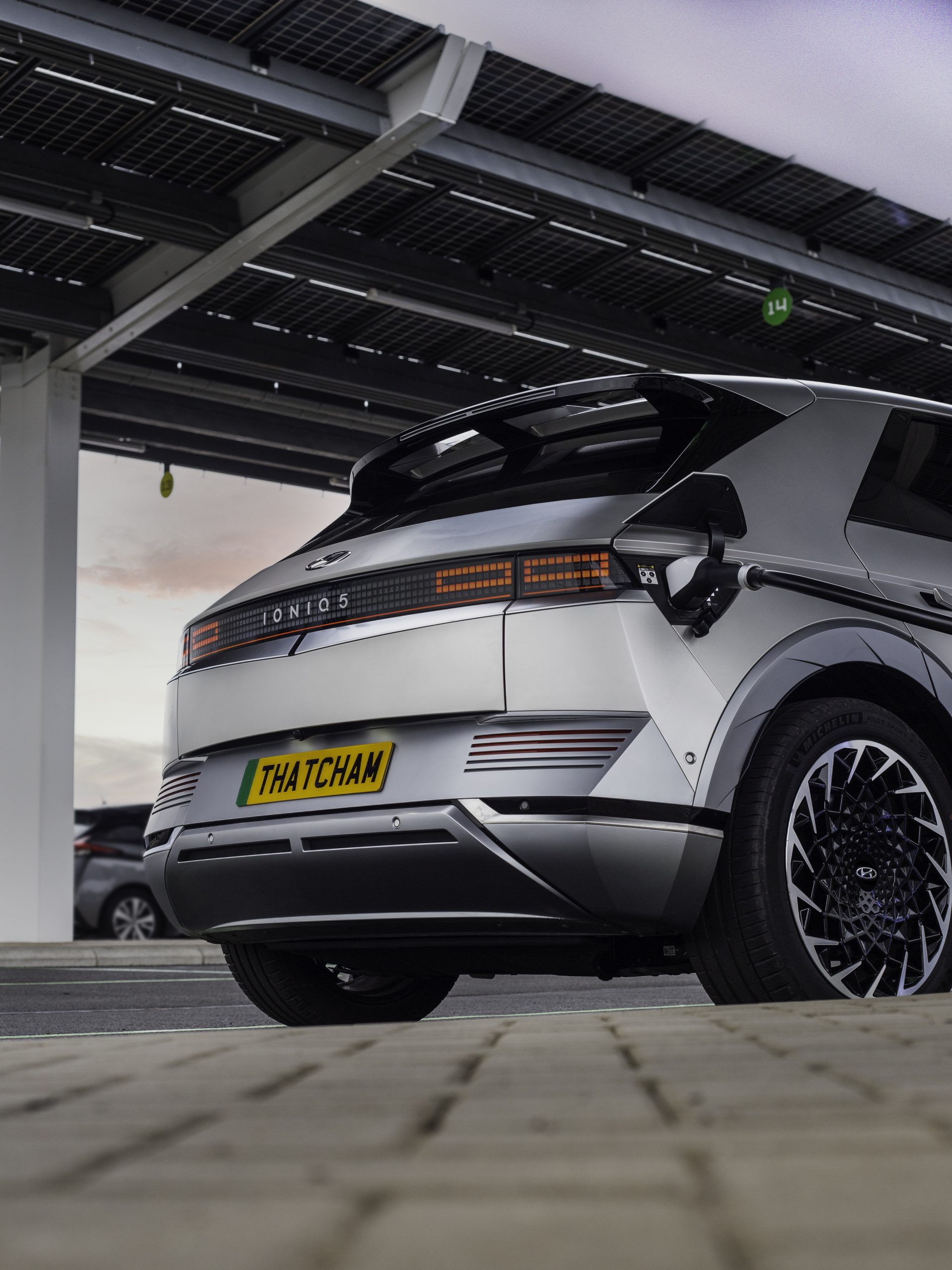 ---