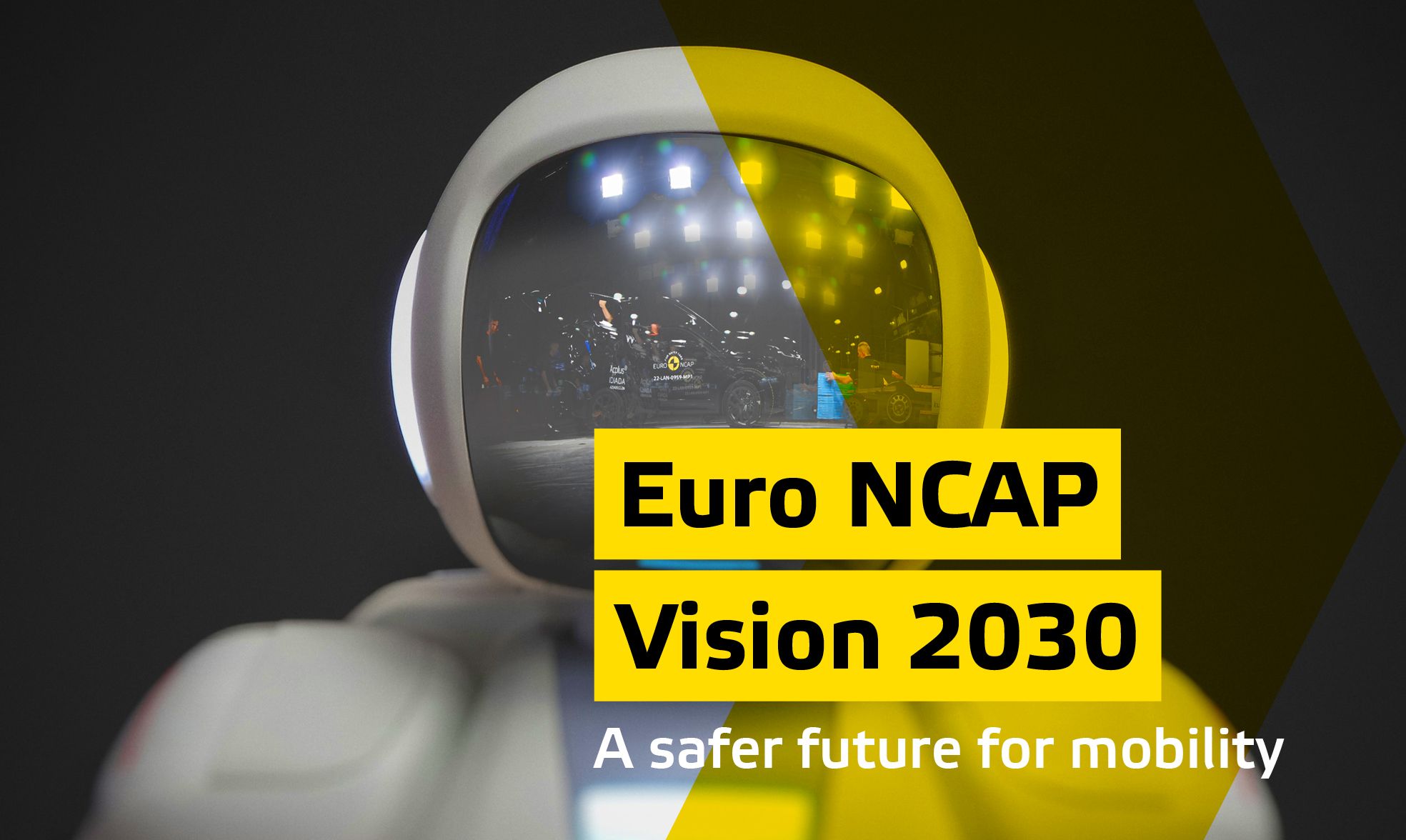 Jonathan Hewett, chief executive at Thatcham Research comments on the launch of Euro NCAP's Vision 2030 Roadmap.
"Exciting to see Euro NCAP's Vision 2030 roadmap launched today. Great strides have been made in car safety over the past 25 years, with Euro NCAP continuing to raise the standard above baseline regulation. But – fundamentally – it's the continued engagement of OEMs with the programme that ensures the cars we drive can be considered the safest in the world.
"Although new cars achieving a five-star rating are safer than they have ever been, our journey towards zero fatalities is far from complete, and Euro NCAP's role has never been more vital.
"This is especially true as new entrants disrupt the market. The rapid expansion of EV specialists and models emanating from Asia, has not seen safety deprioritised. In fact, all have brought a desire to demonstrate car safety credentials of the highest order and by doing so, instil trust and confidence in drivers and insurers.
"The roadmap's 'Safer Future for Mobility' ambition is also pivotal. Carmakers are providing ever greater levels of Assisted Driving functionality, and as more and more control shifts from driver to car, a new era of virtual and physical assessment will be ushered in to provide essential safety assurance.
"We are proud to not only support but also drive this work, having led the creation of Euro NCAP protocols for its current Assisted Driving gradings, encouraging the safe adoption of the latest generations of the technology. In addition, the protocols we are developing to assess driver monitoring systems will act as key enablers to safe – and therefore commercially successful – Automated driving. Effective driver monitoring has the potential to address a huge number of crashes and fatalities caused by drunk and distracted driving, while also having an important role in preventing over-reliance.
"The remit of our historic and future collaboration with Euro NCAP is expansive. Thatcham Research was invited to join Euro NCAP back in 2007, largely because of our pioneering whiplash testing. This experience will support a focus on impact testing that reflects new travel modes and alternative occupant types for greater robustness, just as we will draw upon our longstanding security expertise in the shift towards connected vehicle protection.
"We are fortunate to hold a unique industry position – via multiple touchpoints across motor insurance, OEMs, Government, and international regulators. As such, we look forward to closer and increasingly meaningful collaboration across the industry, providing intelligence to our partners and supporting them closely in achieving the goals of the Vision 2030 roadmap."
Read Euro NCAP's press release and download the full Vision 2030 roadmap document here:
Euro NCAP | Euro NCAP Vision 2030: a Safer Future for Mobility
---