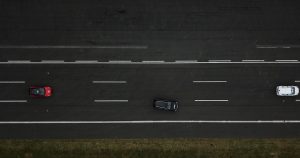 Our latest Assisted Driving Gradings show some VMs are fitting good tech across the automotive spectrum – bringing optimism for a safe and responsible evolution towards 'L3', writes Matthew Avery, Thatcham Research's Chief Research Strategy Officer.   
The Thatcham Research test track can be an unforgiving place. And rightly so. But when you drive out of the main gates knowing the car's you've just tested have performed well, it's a good feeling. It generally means vehicle safety is heading in the right direction.
The results of our latest Assisted Driving Grading (ADG) assessments were roundly positive. All seven cars that were put through their paces, including five full EVs, performed competently and their Assisted Driving systems – which typically combine steering, braking and acceleration assistance to support drivers on the motorway – showed exactly what we want to see: a good balance between Driver Engagement, Vehicle Assistance and Safety Back-up support.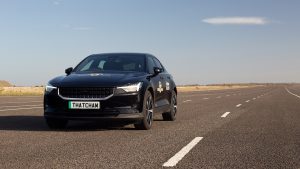 Of course, there were some results that we'd like to see improve, most notably the Polestar 2's Vehicle Assistance score of 50% and the Hyundai IONIQ 5's identical score for Safety Back-up.
Both cars scored strongly across the other two criteria that count towards the overall grading awarded, but lower-than-expected scores show there is still more work to be done to achieve the balance that we associate with the safest and best Assisted Driving systems.
Polestar has indicated it has an over-the-air update in the pipeline for its 2 model so we'll see what effect that has when we re-test the car.
Together with Euro NCAP, we launched the Assisted Driving Grading assessments to shine a spotlight on the technologies that will eventually unlock safe Automated Driving.
Scrutiny is vital. Last year, our first round of ADG testing highlighted our concerns about how Tesla was marketing its 'Autopilot' Assisted Driving system – potentially leading some Tesla owners to wrongly believe their vehicle was equipped with 'Automated' functionality.
After a series of crashes in America involving Teslas, the US National Highway Traffic Safety Administration (NHTSA) has recently opened an investigation into the carmaker's 'Autopilot' system. It will 'assess the technologies and methods used to monitor, assist, and enforce the driver's engagement with the dynamic driving task during Autopilot operation'. This is a welcome move.
Robust testing and providing clarity and understanding around what Assisted Driving or 'Level 2' technology is designed to do and how it performs, will ensure a safe journey along the road to automation.
Automated Driving is edging closer and our second round of results confirm some vehicle manufacturers are fitting the right sort of Assisted technology, that will evolve into Automated functionality.
As a world-class vehicle testing organisation, we are committed to staying ahead of the development curve so that our testing protocols continue to keep pace with technology and we can continue to support automotive innovation, if its designed and implemented safely.
The tests we've developed for Assisted Driving are deliberately modular, and will evolve and be adapted to robustly assess Automated Driving functionality as it comes to market. It's a very clean progression from a testing perspective. After all, you can't have Level 3 capability without getting Level 2 correct beforehand.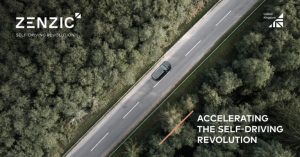 Work is already well underway to build Level 3 ratings. Our partnership with UK Government organisation, Zenzic, is focused on the development of a new safety rating scheme for Automated Driving Systems.
The mission is to create a scheme that will become the independent benchmark across the world, that works in tandem with strong UK regulation to drive best practice and reassure motorists that when the technology is mature enough, it's safe to hand over control.
The project, which is funded by the Government's Centre for Connected and Autonomous Vehicles, and coordinated by Zenzic, is being led by Thatcham Research, and brings together UK expertise in safety testing.
Organisations from the world-leading CAM Testbed UK are collaborating to develop capabilities and test procedures to evaluate future connected and automated mobility systems like Automated Lane Keeping Systems (ALKS). Partners include Automotive Electronics Innovation (AESIN) and Warwick Manufacturing Group (WMG).
Given the nature of Automated Driving systems which will eventually take the driver out of the loop in certain scenarios, our on-track testing regime will need to be augmented by virtual testing protocols to make sure all driving systems are safe.
One of the absolute certainties as we edge towards automation is that nurturing the trust of motorists when it comes to automated system testing is crucial, both for testers like us and the entire community of vehicle manufacturers.
In the same way that drivers trust the Assisted Driving Grading results that are collated by Thatcham Research and Euro NCAP today, we are putting in place the building blocks of a trusted rating scheme that meets the demands of Level 3 motoring tomorrow.
---